Loving Family Home Care
About Loving Family Home Care
5706 Bonsels Parkway
Toledo, OH 43615
Phone:
(888) 469-2178
Fax:
(888) 469-3243
Ownership type: Proprietary
Date certified: 03/07/2011
Provides services to: children, adults, seniors
Minimum Hourly Rate: $25.00
Service Area for Loving Family Home Care
Each ZIP code that Loving Family Home Care serves is highlighted on the map above.
Other Nearby Home Health Care Agencies
About Loving Family Home Care
The best home health care provides a wide range of health and social services in the comfort of your own home. Assistance is available to recovering, disabled or chronically ill persons needing medical, nursing, social or therapeutic treatment and/or help with the essentials of daily living. Our caregivers serve individuals of all ages who face a variety of health and social problems, such as a short or long term illness, injury, physical handicaps, mental health disorders, chemical dependencies or daily living needs. We treat each person with respect and dignity and as a well loved and close family member. It is our vision to provide the highest level of service allowing for the best quality of life and greatest independence for those desiring in-home assistance and home health care. Services offered

medical assistance, non-medical assistance, wound care, iv therapy, geriatric care, medication assistance, occupational therapy, physical therapy, speech therapy, medical social work, private duty nursing, housekeeping, grocery shopping, companion care, pain management, and more

payer sources

medicare, medicaid, passport, choices, private insurance, self pay
Photos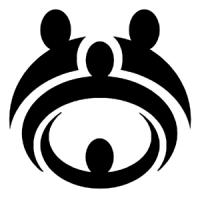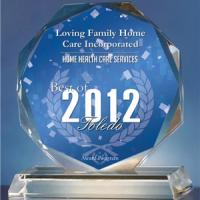 Loving Family Home Care Services and Certifications
Nursing Care

Physical Therapy

Occupational Therapy

Speech Pathology

Medical Social

Home Health Aid

Accreditation Commission for Health Care or Foundation for Hospice & Home Care

Private Duty Home Care

State Home Care Member-Organization that Represents Hospice and/or Home Care Agencies

State Licensed Agency

Home Care

Medicare
Overall Rating:
For home care agencies that accept Medicare, the overall rating is the average of the quality of care and patient survey evaluations regularly done by Medicare.
More Info
Medicare Evaluation of the Quality of Care
The quality of care given at Loving Family Home Care is periodically evaluated by Medicare. The results of the most recent evaluation period are listed below to help you compare home care agencies in your area. More Info
Among patients with a recent hospital stay, the number of patients at this agency that were re-admitted to the hospital was the same as expected and the number that went to the ER without being re-admitted was the same as expected.
Quality of Care:
This
Agency

OH

U.S.
Begins Patient Care in Timely Manner:

87%

89%

91%
Teaches Patients or Family About their Drugs:

96%

89%

92%
Checks Patients Risk of Falling:

97%

98%

99%
Checks Patient For Depression:

100%

94%

96%
Checks on Patients Flu Shot:

61%

69%

72%
Checks on Patients Pneumonia Shot:

59%

69%

71%
Foot Care For Diabetes Patients:
n/a *

94%

94%
Checks Patients For Pain:

98%

97%

98%
Treats Patients Pain:

100%

98%

98%
Treats Heart Failure Symptoms:
n/a *

98%

98%
Took Doctor Ordered Action to Prevent Bed Sores:

100%

95%

95%
This
Agency

OH

U.S.
Included Treatments to Prevent Bed Sores:

81%

96%

97%
Checked Patients For the Risk of Bed Sores:

100%

94%

97%
How Often Patients Improved Walking:

56%

58%

60%
How Often Patients Improved Getting Out of Bed:
n/a *

54%

55%
How Often Patients Improved Bathing:

66%

59%

65%
How Often Patients Had Less Pain Moving Around:
n/a *

61%

65%
How Often Patients Breathing Improved:
n/a *

0%

0%
How Often Patients Wounds Healed After Operation:
n/a *

90%

90%
How Often Patients Improved Taking Medication by Mouth:
n/a *

46%

49%
How Often Patients Needed Urgent Care From the ER:
n/a *

13%

12%
How Often Patients Had to be Admitted to the Hospital:
n/a *

16%

15%
*
The number of patient episodes for this measure is too small to report.
Reviews from Patient Surveys
These Loving Family Home Care reviews tell you the opinions of the patients receiving care from agencies that are Medicare-certified. Every participant took the same survey so it is a useful way to compare Loving Family Home Care to other home care agencies. More Info
This
Agency

OH

U.S.
Home Health Team Gave Care in a Professional Way:
n/a *

88%

89%
Communicated Well With them:
n/a *

86%

86%
Discussed Medicines Pain & Home Safety:
n/a *

83%

84%
Gave their Home Health Agency a Rating of 9 or 10:
n/a *

84%

85%
This
Agency

OH

U.S.
Would Recommend the Home Health Agency to Friends & Family:
n/a *

78%

80%
Completed Surveys:
n/a *
49,394
1,138,976
Response Rate:
n/a *

34%

32%
*
No survey results are available for this period.
Cities Served by Loving Family Home Care
Loving Family Home Care serves ZIP codes that encompass all or part of each of the cities listed below.
Archbold, OH
Berkey, OH
Bowling Green, OH

Bryan, OH
Fayette, OH
Genoa, OH

Holland, OH
Oregon, OH
Perrysburg, OH

Swanton, OH
Sylvania, OH
Toledo, OH

Wauseon, OH
Woodville, OH